Wallpaper Pemandangan Hongkong
I understand your point abut Japan.

You're facts about solar and wind are both wrong, and I think you dismiss "bogus green technology" too quickly. That said, I still get what you are saying about Japan.

However, I think this thread applies more to Europe, and EVEN more so to the US. In the US we have 5% of the worlds population and use well over 30% of the worlds energy. We also have an abundance of space, and countless amounts of aging infrastructure that needs investment anyway. The US is actually in a very good position to switch towards much more renewable energy while at the same time, upgrading our aging infrastructure. That said, what we lack is the political will and political capital to actually push such initiatives.

Nuclear is not a necessity in the US like it MAY (I say may because I am skeptical but will take your word for it) be in Japan, and I think the current crisis going on there should make us seriously stop and think for a minute. The combination of wind, solar, tidal and geo-thermal could be quite effective here. Especially when you start consider the option of offshore wind farms which they have already approved in some parts of the NE.
---
Wallpaper Flowers Nature.
dguisinger
Mar 19, 04:37 PM
Actually the reason why it isn't encoded with DRM on the server is that if they did that they would need a copy of every song for every customer they have on the server.

They don't care how you put songs on the iPod anyway... just that you buy an iPod to put the songs on. iTMS is there to sell iPods after all. Therefore if someone breaks the DRM and allows you to put the downloaded songs on ANY MP3 player it most DEFINATELY will not please Apple. The DRM isn't just there to appease the RIAA, it is there to make sure we keep buying iPods.


Not really, with any web-based programming language you can process the output of a file in real time. The server can insert water marks into images, provide different content on a URL based on who is accessing; oh yes, and encrypt the file stream with the users encription and not have to store a byte of it....
---
Swiss | Wallpaper Pemandangan
gnasher729
May 2, 12:28 PM
I haven't seen this malware first hand, but a zip file can be made with absolute paths, making "unzipping" the file put everything where it needs to be to start up automatically on next log in/reboot.

Who's the brainiac who made zip files "safe" ?

What makes you think MacOS X still contains directory traversal vulnerabilities that were reported in 2005? Do you really think MacOS X hasn't included the known fixes that were added six years ago? Opening a zip file on MacOS X _is_ safe. Of course that zip file can contain malware, which will then by on your Mac, exactly as if you had downloaded it directly. You still have to start the malware yourself, and you will still be asked by the OS if you really, really want to run the malware.
---
kambang Foto air terjun
I wonder if the current MacPro will finally be the first Mac where we could swap out the actual processor for the new quad. Didn't Barefeats or somebody do a test on that already?
---
Pemandangan menara pemancar
Once again my mind has been boggled on the Rachel Maddow show. Tonight she is talking about the problems at shutdown Japanese reactors, reactors that I think were shutdown before the earthquake, not problems with the reactors themselves, but problems with the HUGE POOLS of spent fuel rods, with accumulations of fuel rods in far larger amounts than what is found in an individual reactor. According to her, they need to be cooled for up to ten years before they can be put into dry storage. Having lost their cooling water they could be more dangerous than a reactor cause of the quantity of rods and they are heating up and causing explosions potentially releasing radioactive particles into the environment.

Based on what I said in post #193. Nuclear Reactors can never be truly shutdown. *Without* a continuous flow of cooling water they become dangerous and self destructive very quickly. See this link: The Bane of Nuclear Power- Waste Storage (http://library.thinkquest.org/17940/texts/nuclear_waste_storage/nuclear_waste_storage.html).
---
-Air terjun tercantik di dunia
springscansing
Oct 13, 04:46 AM
This is actually my first post. Yay! Been a machead forever (using a IIgs when I was 4).

ANYWAY, regarding various posts about PCs encoding mp3s faster than macs. I am an audio engineer, and I must say the encoding algorithm is MUCH better sounding in iTunes than in Winamp, and I assume most of you are using iTunes in your comparisons. Different programs encode at vastly different rates. For example, I don't know if you recall an application called Soundjam and another called Audiocatalyst. Soundjam encoded 2.4x faster, but sounded like total junk.

Now.. I'm not part of the "MACS IS FASTR" group, because sadly, they aren't... I just wanted to point out the mp3 encoding tests weren't fair.

- Springs
---
Pemandangan di kelok9.
Hastings101
Apr 5, 08:29 PM
Things I miss from Windows:

Select an item, push shift, and select another to select those two items and everything between them.

Start Menu where you can find all of the installed programs easily and a bunch of recent or favorite programs as well (Apple's Menu Bar and the Dock try to accomplish this with recent items and stacks but it's just not as good.)

Being able to easily theme the OS.

Many applications don't quit when you push close a window on Mac. On Windows the program quits. It was a lot easier than having to go up to the menu for the application and hit quit.

When you click maximize on Windows the application takes up all of the available screen space (excluding taskbar) instead of just fitting to what the application is displaying. While I do like what OS X does I wish it wasn't the only option available.

The "Add/Remove programs" thing was also really nice. I know that all you have to do is drag and drop to the trash on Mac but sometimes not all of my applications are in my Applications folder and it's a pain to hunt for something.

I could go on and on but I think that's enough lol.
---
wallpaper islamic art. stock
This doesn't have anything to do with the new machines, but does anybody have in inkling of how to get extra drive sleds for a MacPro?

Apple sales has been more than useless when I ask them about it.

You would think a 3rd Party would come with some knockoff. I would buy 4 right off the bat. Sheesh, it's just metalwork. Somebody ought to make one.
---
Pemandangan hutan belantara
blahblah100
Apr 28, 03:15 PM
OK, so you want a completely independent tablet that does not communicate with anyone or anything unless you want it to but can still be useful as is. I don't think you are going to enjoy the next decade. That world is being pushed aside by the connected future. So while you will be able to get the tablet you want, it won't be the tablet most people will want.

You think me young for thinking most PCs are mostly useless without Net connectivity. Fine, make your assumptions. What I was talking about is the business cloud present and future where PCs are becoming front end devices to cloud databases.

As for personal use, most people don't even notice the hardware today any more than most people can tell you the ignition timing specs of their car. They just want to use their apps (drive their car). I think this is a healthy development because the computer should fade into the background for the next level of progress to be made. Don't worry, techies and hackers, you'll always have your devices to take apart (just as anyone can hack a car's engine if they wish). But the vast majority of computer users just want a device that gives them their apps. A new world awaits them, and they are going to love it.

Will the "cloud" be hosted by Amazon in their North Virginia datacenter? :eek:

I'm sure users will love that "cloud", at least as much as they love the Playstation network...
---
hd wallpapers for macbook pro
To quote one of your articles:
Notice the part about it being used to test a wide variety of fuels and machinery? Also the fuel temperature instabilities? That's what caused the Cs-137 and Sr-90 contamination, as noted above. A reactor that's properly designed (with properly fabricated fuel) won't have the disadvantages of a test reactor, and shouldn't have that contamination. I'm not saying it's perfect now, but controlling those instabilities shouldn't be an issue, especially in light of salt or liquid fuel possibilities. Furthermore, what about MSR? It's not a pebble bed; it's molten. That itself should even out the fuel temperature instabilities a little, just the liquid fuel based system.

You raise a very valid point about Thorium, however I think one instance of a test reactor hardly justifies dinging the entire concept because the initial reactor wasn't designed well (see the cracked bottom of the AVR...), but rather it serves as a basis for future designs. Also, what about India planning to use thorium? They're not approaching this with guesswork-- there's clear advantages to using it over uranium. Differences in opinion I guess, but hey, to each his own.

EDIT: Also, I know my initial wording was a little fuzzy; what I meant to say was PBR with uranium, and MSR with thorium-- at least for now.

the second link actually is the "power-delivered-to-the-grid" 300 mw powerplant ... not an testing reactor
in reality creating the pebbles and preventing the pebbles from cracking was also highly difficult (and costly)... the production facility for them was afaik also involved in some radioactive leakages

i have nothing against further testing out reactor types or different fuels if it means finding safer and more efficient ways for nuclear power plants but the combination peddle reactor + thorium has been neither been safe nor economical (especially the pebble part)

also two general problems about the thorium fuel cycle:
- it actually needs to the requirement of having a full scale fuel recyling facility which so far few countries posess, of which all were in involved in major radioactive leakages and exactly none are operating economically
- Nulcear non profileration contract issues: the 'cycle' involves stuff like plutonium and uranium usable for nuclear weapons being produced or used: not exactly something the world needs more

perhaps a safer thorium reactor can be constructed but using it in actually power production is still problematic
perhaps MSR can solve the problems but that technology has yet to prove it's full scale usability especially if the high temperatures can be handled or if they have a massive impact on reliability on large scale reactors
it might take decades to develop such a large scale reactor at which point cost has to come into play wether it is useful to invest dozens of (taxpayer) billions into such a project

i'm just saying that sometimes governmental money might perhaps better be spent elsewhere
---
wallpaper keren untuk hp.
Multimedia
Oct 25, 10:39 PM
I am so there with the cash ready a willing to fly out the window to Apple's account sooner than Apple can say:

"8-Core Mac Pro Available At the Apple Online Store For Ordering." :)
---
hd wallpaper stars. space
The Bible, as you may or may not know, is the basis for Christianity, and the Old Testament is the basis for Judaism.No, the basis of Christianity is the Old and New Testaments.
---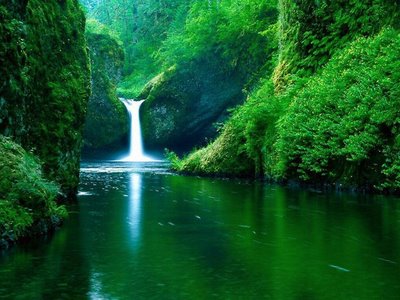 Buka foto pemandangan sebagai
NebulaClash
Apr 28, 01:58 PM
You see to be forgetting there is ALWAYS something more powerful than a standard desktop... there is always something more powerful than a laptop.. and so on. So while in 10 years there will be octocore tablets... the software out in the real world will need Decacore desktop processor to run effeciently.

By the "real world" you are ignoring the vast majority of users who need nothing like the power of a standard desktop today, and won't need software requiring a decacore processor in 10 years. Power users will always have PCs. The other 90% of humanity will do the majority of their work on tablets.
---
pemandangan satu Langkawi
CuttyShark
Apr 12, 11:31 PM
Seeing somethign that allows one to more quikly develop a professional product as being "toylike" *because* it is more efficient, in favor of poor quality tools, is not a perspective that I associate with those of a professional-- who is more concerned with the end result than protecting sunk educational costs invested to overcome terrible usability.

I never said I was a professional. :p I just said I use those tools for the jobs I have. They seems to get pro results for me and the clients. \shrugs/

Cheers!
---
pemandangan satu Langkawi
Liquorpuki
Mar 13, 05:09 PM
We don't need nuclear, or coal or oil for that matter.

A large (think 100milesx100miles) solar array in death valley for example, could power the entire Continental US.

No it couldn't. That would require grid energy storage technology that currently hasn't been invented yet.

Look up base load generation. There are only a few sources of generation that fall under this category. Nuclear and coal are among them. Most renewables are not.
---
duk nak tengok pemandangan
These people are fleeing the "yellow light of death" on PS3 or "red ring of death' on 360. The consoles are so poorly made that broken PS3's seldomly fetch $50 on eBay.
alam yang air terjun,the
Glad I didn't shell out the money thinking it was. 64 bit Maya is going to be nice, I'm think its coming when OSX 10.5 hits. I got Maya 8 but have not loaded it yet.

BTW, I go to the OSX Maya forum once in while and have seen your name there. Is DD the one that got the full version?




Nope, Bernard of course. :D

DD has helped me out a few times with other things.

That's what I was thinking about with leapard. I'm glad Apple is finally offering 64-bit gui support. I really didn't see a need for it, but now that these 3D apps are giving OS X the shaft, I'm eagerly awaiting it.

I would like to try out some of 8's new modeling tools. I'm going to have to wait though, since it's practically full price for an ugprade and I'll be moving to Intel this coming year. I wish Autodesklias had a more affordable upgrade path for small shops. This coming year is going to be expensive and probably buggy.

<]=)
---
wallpaper murals.
chrono1081
Apr 20, 09:31 PM
I honestly have no idea how you have the job that you do, because you fail tremendously in this aspect.

I have the job that I do because I know MUCH more about Windows than you do obviously. If you think what I posted above is a bunch of fud then you really don't know anything about Windows OS or manual malware removal. There is all kinds of ways malware can hide and on Windows many times the only way you know its on the system is by finding altered registry keys, but removing the key doesn't remove the malware so you have to manually dig for files. Most of the time you can find them by looking but some malware uses the feature to hide folders completely even if you tell the system to show all files. If you want a prime example of a virus that does this look up and infect your system with Oboma (yes its spelled incorrectly). It went around our workplace all the time and most of the time it used the file hiding technique mentioned above. Another is WD32Silly (or something close to that). Thats another one that always did it. With over 6,000 users to support I see this stuff all the time.

EDIT: This is why tools that access files outside the OS are popular, like BartPE and various other packages. You can see these files if Windows is not booted up and your not plugging the drive into another machine.

Why do they allow the files to be hidden?

Of course if you used Norton you wouldn't have this problem. :D:D:D

Actually....we use Symantec which is the the first scanner we use which doesn't find anything ;) Or, to its credit it will find something, but not remove it (hence how we find out the names half of the time). Honestly though you really want multi-layered scanning. If the program on the computer doesn't catch anything it goes to IT and we scan it with other tools, as a last resort we will manually remove it but if it doesn't work or ends up being to "messy" the machine gets re-imaged.
---
Sungai dan air terjun
Some helpful quotes from the modmyi thread:

-------
I helped my boss through this one... I had him call AT&T and explain that he received a message about something called "tethering" and to act dumb and explain that he is a heavy pandora and Netflix user and doesn't understand why he's going to be billed more for it. Bottom line they couldn't prove it so they apologized and removed issue from his account with no changes.

Good luck to everyone. (my boss was on 4.2.1 and he is using about 25gb per month)

AT&T is hoping people will either ignore the message or call to apologize (Don't act guilty and you'll be fine)

--------


I told AT&T that I stream Sirius all day. They said my plan can stay the same since i don't "tether" lol

-------
---
Bingo. This is EXACTLY right.

Anyway...

I spent some time at an Apple store today. I messed around with the Macbook Air machines mostly. It's gonna take a few visits to have a better idea of things.

Frankly I'm a little bummed, since I was quite tempted to get a Mac -- pretty soon, in fact. Now I'm really not so sure. I (personally) might be better off with Windows 7. Not sure.

One thing I learned while at the Apple store: I'm pretty sure I'll be getting an iPad 2. :)

For your situation, Windows may just be better. I switched about 2 years ago, and I am still finding new stuff out about it on occasion. I personally prefer Macs, but would be fine if I needed to switch to Windows 7 for whatever reason. One thing that wouldn't be a bad idea just to try a mac out, is find a relatively inexpensive used Intel Mac Mini and just use it for a while to see if you like it. I wouldn't judge it based on speed or power, as the older ones are a bit weak in that department, but it should give you a good idea of the OS and wouldn't be a large investment should you not like it.
---
williamsonrg
Sep 12, 03:19 PM
I'm really impressed with the price. Obviously they're not gonna talk about all the features this early, but so far it looks good. Will it record TV? I guess "no."
---
It's nice that the quad cores will drop into the Mac Pro. Will they drop into the new XServe?

Say, aren't the new quad cores AND the new XServes coming out at almost exactly the same time?

-Mike from myallo.com (http://www.myallo.com)
---
Android is a mobile OS. iPhone is a device. Android is and will be used in many devices by many manufacturers. iPhone is only one device, but if you add iPod Touch which runs the same OS I don't think Android can surpass it by 2012.
---
I am disgusted by some of the small minded stupidity being displayed here.

For those who would attack an anti-bullying campaign which focuses only on the problem of homophobic bullying; would you also attack a charity which focuses on cancer victims because it fails to help victims of stroke?

Also, being gay is not the same as being fat. Do a quick search for pages that include words like 'homosexual' and 'lifestyle'. How many pages do you find where organised groups, usually faith groups, compile lists of so called 'facts' which attempt to demonise gay people? Do faith groups tell fat people they will go to hell? Does a child risk being disowned by his family if he comes out as fat?

I see people use words like 'counterculture' and 'lifestyle choice' when discussing being gay. I had to check that it was 2011 and not the 1940s. No one chooses to be gay anymore than someone chooses to be straight. As far as 'counterculture' is concerned, how exactly is being born gay countercultural? These people didn't join a movement. They were born that way and found that many parts of society would not accept them.

No one has ever been murdered for being fat or being spotty or having lank hair but kids have been killed for being gay. In many countries they are arrested and in some they are hanged. Do people hang computer geeks? Has anyone ever been arrested for being in the debating team?

Gay kids face specific challenges not only in being accepted by others but in accepting themselves. Put away the hate.
---